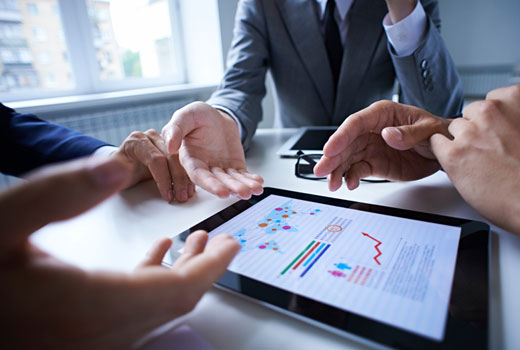 About our company
IMPERIUM is the young, diversified and the fastest growing part of a brand promotion companies in India. It is a platform for emerging leaders in the diverse and competitive Indian market in the field of service and management. Established in the year 2017, since our humble beginnings from CHENNAI.
The company is growing from strength to strength since our inception driven by the dynamic leadership of our Managing Director E. MANIGANDAN. Being a versatile and flamboyant person, he is a perfect example of a smart businessman.
We specialize in face to face customer acquisitions for various organizations. On behalf of the client we represent, our company is endeavoring to "Bridge the gap" between client and customer through our direct marketing campaigns. New product campaign techniques and methods come into existence every year, but face to face customer acquisitions have always been the back bone of our advertising efforts.
IMPERIUM is proud to state that our development pedagogy is second to none, as we not only groom leaders, but also people whose influence can impact others as well.
"LEADERSHIP IS NOT POSITION OT TITLE , IT IS ACTION AND EXAMPLE "
Our Mission
To become India's prime direct marketing company that excels in all the sectors that it works in. We provide our customers and clients the highest quality of service. To achieve that, we develop the excellent quality workforce. We also make sure that each individual gets the best chance to develop their skill set and build their career in the marketing industry. To do this, we have developed a culture that enhances the growth of our people which in turn enhances the growth of the organisation.
Our Vision
Our vision is to inspire our people to be the best they can be. In future, we are overseeing expansion in more cities and new divisions with new clients to maximize the growth opportunities for our people.
Philosophy and Values
Each member of the Imperium team (including employees, contractors and vendors) hold themselves to the highest standards of integrity, focus and professionalism. Our core values are:
Results-Driven Internally and externally, we work with integrity to drive value and measurable results. Every strategy, tactic and action has a specific, measured purpose with the end-goal in mind.
Generous We are open and collaborative with our ideas and our time – with each other, with our clients, and with our broader network of prospects and partners.
Creative We challenge convention when necessary, think outside of the box and innovate for our clients and ourselves.
Curious We want to know why, how, and what works. We're hungry to learn more about our craft, and offer the best advice and counsel to our customers.
Proactive We think and act beyond what's asked to provide broader value for our clients and our business.
Respectful We deliver and demand respect of each other, of our clients and from our clients – working in a spirit of humility, gratitude and truthfulness.